The combination of the Dalai Lama's decision to curtail his international travel and normalcy in air travel has resulted in a steady stream of people visiting the Tibetan spiritual leader at his residence including many VIPs and politicians. The latest group of visitors was a group of seven Mayors of US cities and their staff and family who visited the Dalai Lama in Dharamsala on December 5, 2022. The seven Mayors were from Louisville, Cincinnati, Tacoma, Oakland, San Leandro, San Antonio and Pittsburg.
The Mayoral delegation included Aftab Karma Sing Pureval, the Mayor of Cincinnati. Mr. Pureval's mother is a Tibetan refugee from India and Tibetans view him as the first Tibetan-American to hold the post of a Mayor of a major US city. He was previously a candidate for Ohio's 1st congressional district in 2018.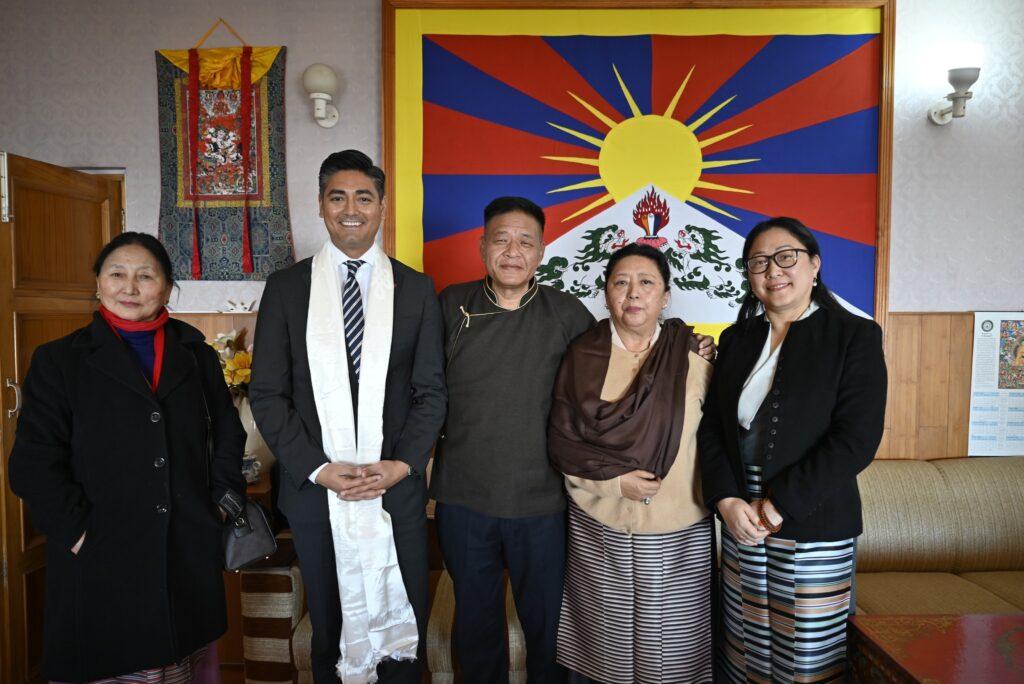 (Source: CTA)
Mayor Pureval visited the Central Tibetan Administration (CTA) and met with President Penpa Tsering and his cabinet, the Speaker of the Tibetan Parliament-in-Exile and his colleagues, and also toured the CTA campus and other facilities.
For More:
https://tibet.net/mayor-pureval-marks-his-first-visits-to-central-tibetan-administration/