January 29, 2023: Safeguard Defenders, a human rights NGO based in Spain with presences across Asia, began focusing on the important issue of China's efforts to expand its judicial and law enforcement operations extraterritorially in 2022 with the release of a guide entitled Hide and Seek: China's Extradition Program – a Manual on Countering Extradition to China and the release of a report called Returned w/ithout Rights: State of Extraditions to China.
Safeguard Defenders believes that extradition treaties and agreements signed by the Chinese government with a growing list of countries "is a direct threat to international human rights, fundamental freedoms, and democratic institutions everywhere."
It states that "China's manipulation of extradition agreements to grow and exert its global influence has not come out of the blue. It is a full part of a wider set of transnational repression tools including involuntary returns. In fact, many extradition cases often begin with China's efforts to seek returns via non-legal means, thereby directly tainting any pretense of legality in extradition proceedings.Sending any person back to China against their will is a clear breach of the fundamental international norm of non-refoulement, which dictates that nobody should be transferred to a country where they are at risk of persecution and gross human rights abuses."
On December 30, 2022 China ratified extradition treaties with four additional countries: Republic of Congo, Kenya, Uruguay and Armenia. China now has ratified extradition treaties with 45 countries.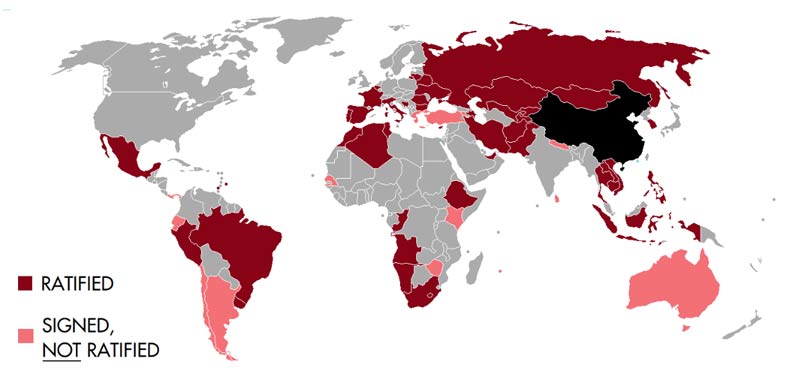 (Source: Safeguard Defenders)